Dr. Laine Morales would like to welcome you to Pure Light Chiropractic.
To make an appointment call 512.750.1512 or email purelightchiro@gmail.com
At Pure Light, we practice vitalistic chiropractic, a healing art that brings out more of what is right within you! We focus on helping your body function at its highest level by removing interference in your nervous system through the specific chiropractic adjustment.  When interference in your body is removed the effects are boundless.
At Pure Light we realize that the body, mind and soul are all interconnected, and our goal is to help you live a healthy, inspired life. We serve humanity with the healing art of chiropractic because each person deserves to live a clearer, more connected life.  Because we are wellness oriented, we focus care of the whole family including pediatrics and pregnancy.  If you start life with a clear nervous system, imagine your potential!
"You cannot fight the darkness, you must turn on the light.  You cannot fight disease, you must turn on life."
What is Vitalistic Chiropractic?
At Pure Light Chiropractic, we believe you are more than just the sum of your parts.  There is a special something- a vital light- within you that is always working to balance your entire system. It heals your wounds, makes your heart beat and your lungs breathe all without any effort on your part!
Our goal is to connect you to this inner light through the Chiropractic adjustment.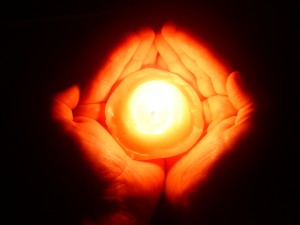 Chiropractic clears interference in your nervous system by aligning your spinal column and creating balance in your body.  When your nervous system is clear you are more capable of sensing and being aware of your body. The more connected you are to yourself, the more capable you are of making healthy choices for your life.  We help to not only adjust your spine but also adjust your lifestyle to one that is more congruent with your body.
Our adjustments are gentle and gradual.  We spend more time coaxing the body to make long-term transformations than forcing the body to change short-term.  This is how we help you adjust your lifestyle as well.  It is a gradual process that occurs naturally through learning how to listen to the messages your body is giving you. When your body is more balanced, you are more capable of balancing your life physically, spiritually, emotionally and intellectually.
Learn how to Thrive at Pure Light Chiropractic!