Your Chiropractor
Dr. Laine
My passion is to connect people to the healing power within themselves. Chiropractic care fits perfectly with this paradigm and has helped me connect to my own inner power. I am from Louisiana but was called to move to Colorado State University for my undergraduate degree in Environmental Health. While in Colorado, I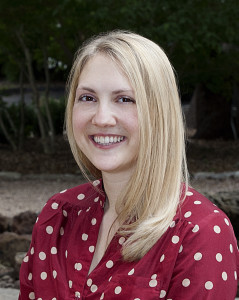 became a Certified Massage Therapist and a Reiki practitioner, solidifying my passion for the natural healing arts.
After undergrad I continued to Dallas, Texas where I graduated from Parker College of Chiropractic as the class salutatorian. While in Dallas I realized the importance of self-work and creating a healthy, more balanced life. Intuitively following the journey of life has guided me to the wonderful service of chiropractic, and my heart has brought me to the beautiful city of Austin, Texas. Here I serve the community as your Holistic South Austin Chiropractor. I am committed to creating a life that I love and to inspiring others to do the same.
"Loving service is my first technique"  ~James Parker (Founder of Parker College of Chiropractic)
My Story
I was first introduced to chiropractic at the age of 5 for chronic ear infections. Since then, chiropractic and alternative health has always been a part of my life.
I am so thankful to have had care for my childhood health, and periodically throughout my life, but it has taken time to discover the real benefits of regular care. While in school for chiropractic, I began to get wellness adjustments on a weekly basis. At this time, I was suffering from chronic headaches twice per week and chronic low back pain, both of which I developed in my early 20s. Getting care on a regular basis allowed me to take a look at my lifestyle and make some major dietary and exercise changes.
As I continued to get care over the next 3 years, I became very aware of my body and began to see symptoms as a way for my body to communicate with me rather than as a problem. This connection to my body, which I gained through chiropractic, is what helped me to heal! Instead of being a victim, I became empowered by realizing that I could work with my body to create the life I love! Now, I no longer have either illness, nor am I often sick. Symptoms only start to show up when I have not been in touch with myself. They are blessings that help bring my life back into balance either physically, mentally, emotionally or spiritually! In short, regular chiropractic care has helped me Thrive!
Meet Dr. Sarah

Dr. Sarah Duke started her career as a massage therapist in 2003. After working for a few years, she realized that she was designed for a greater purpose and finished her chiropractic degree in 2015.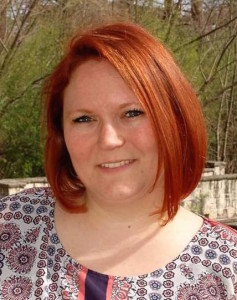 When Dr. Sarah became pregnant in 2007 the birthing coach recommended that Dr. Sarah utilize a chiropractor to prepare her hips for birth, and this was her first introduction to the chiropractic profession. Dr. Sarah's chiropractor educated her about maintaining the nervous system through routine care, and her baby was adjusted from birth.
The birth of her second child in 2009 really drove the importance of chiropractic home for Dr. Sarah because the new baby was having difficulty latching due to jaw retraction. Since the baby was under care from birth, this problem was resolved in a couple of days instead of the couple of weeks it would have taken without care. Dr. Sarah truly believes that this was the biggest reason that the baby was able to breastfeed successfully.
After this experience, Dr. Sarah developed several new massage techniques for expectant mothers, sports injuries and kids and began the ICPA pregnancy and pediatric certification program. She was able to take this knowledge into the birthing center with her and help her own newborn recover from respiratory distress with her first adjustment. She also had multiple opportunities to adjust other pregnant Moms through this program.
It is Dr. Sarah's mission to create an optimal birthing community for families both prenatally and postpartum. Dr. Sarah's goal is to improve the neurological development of children, because she believes it is easier to build strong children than it is to fix broken adults.
Meet Nina
Your Office Manager
As a native Austinite, I am a lover of the out-of-doors and enjoy kayaking and hiking.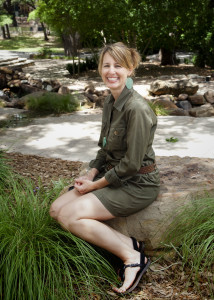 I am also passionate about music and have been a member of The Austin Women's Chorus for many years.  I lived in Portland for a year participating in an Urban Organic Farming program and hope to apply what I learned about food justice and local food issues here in Austin. I have also enjoyed  volunteering with youth at Urban Roots, a local farming program designed to teach at-risk youth about local food systems.
In college I started experiencing debilitating headaches.  I sought out a family friend that is a Chiropractor and that decision changed my life. I have received Chiropractic care for the last 25 years and believe in its ability to help my body heal itself.
I am honored to have worked with Dr. Laine for the past 4 years and enjoy coming to work every day.  I appreciate Laine's devotion to providing a space of healing and acceptance and we both share a passion for serving people.
Meet Danielle
Your Massage Therapist
Danielle Park, LMT, has been practicing massage in the Austin and Hill Country areas since 2000.

A graduate of the Lauterstein-Conway Massage School, she has received over 650 hours of training in Swedish, sports, and deep tissue massage, structural bodywork, and shiatsu.  She is also certified in pregnancy and post-natal massage.
She has extensive experience working in spas, wellness centers, and rehab facilities, as well as in her own private practice. Danielle believes that massage is an integral part of preventative healthcare and overall wellness, and enjoys tailoring sessions for each client and cultivating relationships that last many years.
Meet Shane
Your Massage Therapist
Licensed massage therapist Shane has over 20 years of experience in the massage industry. He continued his education post-graduation, and has now mastered nearly every massage modality available.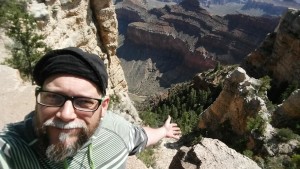 Shane specializes in Lomi Lomi, Craniosacral Therapy, and Somato-Emotional Release. He uses these and many other styles in tandem to craft a truly unique experience for each and every client. Shane is also adept prenatal massage.